The Leigh Harris Upholstery Measurewinder – Fabric Measuring Machines
The Upholstery Measurewinder is a stronger more robust design built to be able to handle heavier "take off" rolls of fabric.  The Upholstery fabric measuring and inspection machine is otherwise functionally identical to the standard machine.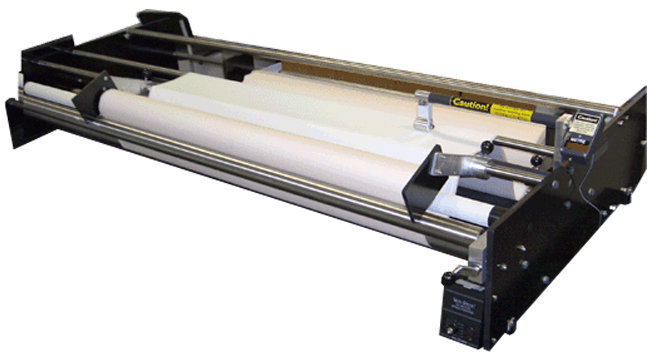 Specifications:
Upholstery machine measures and rolls fabric up to 180 cm (72″)
Machines can be custom built to take rolls of fabric up to 3.5m
Motor driven with speed variable from 0 to 1 m per second
Cradle rollers will accept broken cardboard tubes
Electronic meter registers up to 99.99 meters, then counts on
Meter automatically stops counting at roll end
All rollers are made from high quality 50mm diameter stainless steel tube.  For heavier rolls of fabric the option of 76mm diameter rollers is available.  Our rollers are not chrome plated they will not snag on the fabric.
On all machines we offer the option of a fabric inspection light and manually operated electric cutter in track.
Approximate dimensions W 1000mm X L 2100 mm X H 300 mm
Manufactured and distributed by Leigh Harris Engineering,  Measurewinder fabric measuring machines are used by many of the largest fabric manufacturers, wholesalers and retailers in Australia, New Zealand, The Pacific and South East Asia.
Call us today to find out why the Measurewinder is the best choice for fabric measuring machines and fabric inspection machines for your business.
Leigh Harris Engineering 'Measurewinder' Fabric Measuring Machines (03) 54802783